For protection and healing from 5G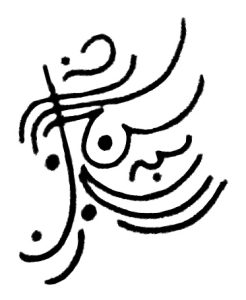 This sign may be used by anyone for protection from the effects of 5G. It helps to screen off the adverse fields and to repair any damage in the aura resulting from contact with this form of electromagnetic radiation.
To use the sign: Simply touch the sign and then send it through the air to a chakra, a person, a situation, a place, etc.
You may also print and laminate this sign to carry it with you or place it under a candle for meditations.
---
annonse
Bestill Talkmoreabonnement med vervepremie 500 kroner!
Bruk Fathom Analytics, det beste personvernvennlige Google Analytics-alternativet, få §10 avslag på første faktura!
Interested in fashion? follow the amazing and creative fashion from freelance fashion stylist Natasha Alexandra at stylebynatashaalexandra on Instagram! Helping you empower your life through fashion. Outfit ideas, styling tips & fashion services.
Gaia.com Gaia offers the largest resource of mind expanding videos. Connect with like-minded individuals who seek to explore ancient wisdom, the unexplained and alternative health remedies as well as all new yoga and meditation classes.