For protection and healing from 5G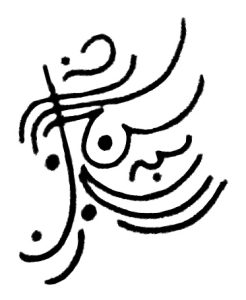 This sign may be used by anyone for protection from the effects of 5G. It helps to screen off the adverse fields and to repair any damage in the aura resulting from contact with this form of electromagnetic radiation.
To use the sign: Simply touch the sign and then send it through the air to a chakra, a person, a situation, a place, etc.
You may also print and laminate this sign to carry it with you or place it under a candle for meditations.
---
annonse
Bestill Talkmoreabonnement med vervepremie 500 kroner!
Bestill strøm fra Fjordkraft og få fordelspoeng verdt 500 kroner!
Bruk Fathom Analytics, det beste personvernvennlige Google Analytics-alternativet, få §10 avslag på første faktura!
Interested in fashion? follow the amazing and creative fashion from freelance fashion stylist Natasha Alexandra at stylebynatashaalexandra on Instagram! Helping you empower your life through fashion. Outfit ideas, styling tips & fashion services.
Gaia.com Watch my favorites Cosmic Disclosure (20 seasons) og Truth Hunter (2 seasons) and lots of other exciting stuff! COSMIC DISCLOSURE With increasing mainstream disclosure of UAP and UFO evidence, how can we prepare for what comes next? From secret space programs and extraterrestrial contact experiences, to hidden history, black budgets, and advanced technology, Cosmic Disclosure explores our intergalactic connections. Join intelligence operatives and contactees as they piece together compartmentalized narratives that have been kept secret from the public.